Valentine's Day: Is it a Dream or Dread?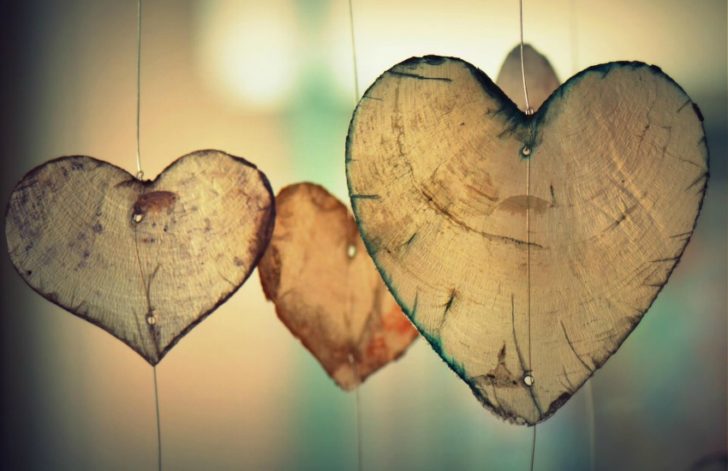 Updated on October 22, 2017
Our most romantic holiday is just around the corner. Since February 14 is on a Sunday this year, you have all weekend to celebrate with your spouse. So tell me: Are you dreaming of Valentine's Day, or dreading it?
In this post, I'll share relationship advice from two marriage experts. Tips to help you celebrate your love life, boost communication, and avoid a holiday letdown. Ready? Let's get started!
NOTE: This post contains affiliate links. If you buy something through one of the links, I will earn a small commission at no extra cost to you. Read more here, and thank you for your support.
Turn Your Dread Into Dreams
A curious email landed in my inbox this week. "Don't Let Valentine's Day Ruin Your Love Life," it said. The article offered good food for thought.
"Many couples dread Valentine's Day," said Les and Leslie Parrott, a husband-and-wife counseling team in Seattle, Washington. Not only do they share a name, they share a passion for healthy relationships.
According to the Parrotts, the world's most romantic holiday often leads to letdown.
The authors gave two reasons for disappointment: (1) heightened expectations, and (2) a potential gap between expectations and reality.
Do YOU have realistic expectations for Valentine's Day? Or, do you feel anxious about it? Here are three topics to discuss with your spouse before the big day – things that can turn your dread into dreams.
Avoid a Valentine's Day Letdown
As you know, Valentine's Day isn't always dreamy smiles and steamy kisses. But it can be an opportunity to build a stronger connection with your spouse.
To avoid a romantic letdown, talk to your partner. But have the conversation before the big day. Make sure your discussion conveys the following things:
Acknowledge that you love each other, and that you want the day/weekend to be special for both of you.
Confess that you're not a mind reader, and ask your spouse what he/she would enjoy the most.
Agree not to buy into the lie that Valentine's Day must meet some Hollywood standard of romance.
Valentine's Day is a great time to celebrate your love life. It's also a chance to boost communication in your marriage.
So talk to your spouse. Regular love talks help you set realistic expectations and avoid romantic letdowns.
Improve Your Marriage Communication
Mitch and I will celebrate nine years of marriage this year. In our experience, communication is the most important factor in a marriage. It's the starting point for everything else.
The Parrotts agree. They wrote Love Talk to help married couples learn how to communicate better. They also published a book of conversation starters to – well, get the conversation started!
If you want to read these books, request a free sample for your Kindle reader – or this free reading app for your PC, phone, or tablet. That way, you can try before you buy.
Also, download Love Talk Starters for Valentine's Day right now. It's FREE, and it can spark a great conversation with your spouse.
And Now, Over To You
Thank you for reading my post. Now it's YOUR turn to chime in. How do you feel about Valentine's Day? Is it a dream or dread? How can you improve communication with your spouse?
I would love to hear your marriage tips. Let's fill the comments with friendly conversation. Scroll to the end to leave a reply, ask a question, or just say hello.
And if you liked this post, please give it a share.
Blessings, Annette
---
Credits and Sources
Photo source: Ben Kerckx | Pixabay | CC0
Reference source: Drs. Les and Leslie Parrott